The great sail sale!
Great deals on ILCA 4, 6 and 7 class legal sails and we ship worldwide. 
For example to the USA:  ILCA6 sail only just US$ 553 ($480 plus $73 UPS shipping).  ILCA6 sail inc number set and USA letter set just US$ 575 ($502 plus $73 UPS shipping). Plus for just $43 we will apply the numbers/country code for you!

The smallest big thing for 2023! ILCA Class Legal.
REDUCE ROPE WEAR! One recent important rule change is the ability to change your kicker/vang fairlead. Southeast Sailboats new hard anodised/PTFE coated aluminium kicker/vang fairlead will significantly reduce rope wear and the resulting wastage.  Extend rope life with this new smooth running and hard wearing fairlead.  Available from stock exclusively from Southeast Sailboats.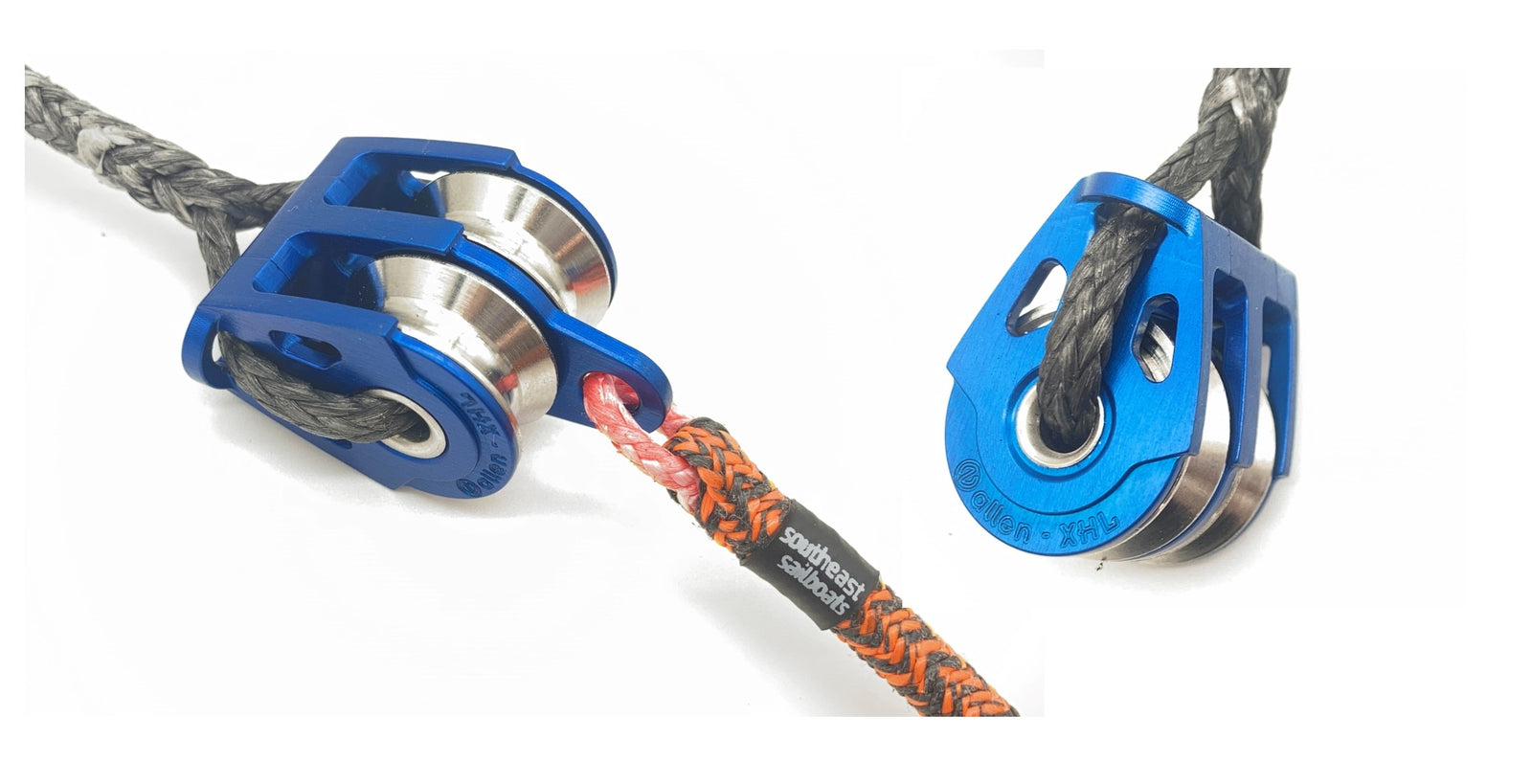 Oh yes!! New kicker/vang middle blocks..
UPDATE- also 1st at Palma 2023!! Improve your kicker/vang system with these ground breaking new 20mm Allen XHL blocks.  Tested by Southeast Sailboats sponsored sailor Micky Beckett at major championships (1st French Championships, 2nd Europeans, 1st Vilamoura, 1st Sail Melbourne, 1st at Palma), production blocks are now in stock at Southeast Sailboats with a becket for 15:1 systems or without a becket for 12:1 systems.  You can buy the block by itself with or without a spliced primary line; as a middle block retrofit upgrade with a spliced primary/secondary line; or as part of a complete ready rigged system.  Read our 4 step guide to improving your kicker/vang here..
NEW! Allen TiiTAN Kicker/Vang Block
Building on the success of the popular XHL block, the new Allen TiiTAN features a titanium sheave and ceramic bearings for improved performance and reduced weight. You may have seen one of the prototype bronze coloured blocks on Southeast Sailboats sponsored sailor / European Champion Micky Beckett's boat as he was testing it over the past 6 months! Available now as the block by itself, or as part of a complete kicker/vang system.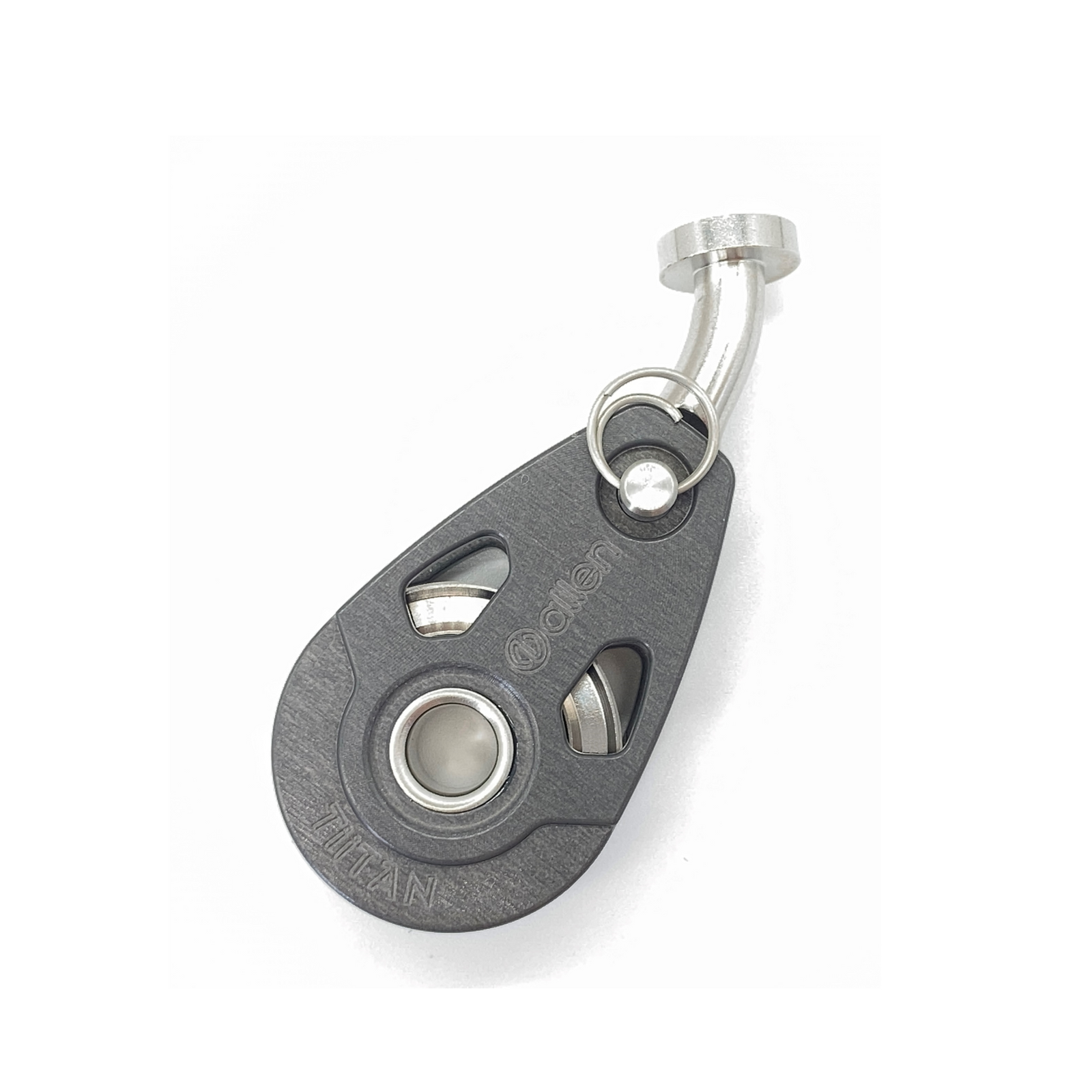 New - Hiking Strap Adjustment System
New - We didn't want to release a hiking strap adjustment system until we found a configuration that actually works. This one does!
Micky Beckett has been selected to represent Great Britain at the Paris 2024 Olympics.  Sponsored by Southeast Sailboats since 2016, this selection is a fantastic achievement for Micky, off the back of some truly impressive performances in 2023.  Selection for the the Women's is still open and our other Team GBR sponsored sailor Matilda Nicholls is still in the running.
Congratulations to Thailand's Weka Bhanubandh on an impressive win at the ILCA4 World Championships. Southeast Sailboats is proud to have supplied the custom set of rigging that Weka used for the event!
Chartering an ILCA for your next event and unsure what you need to take?  I have put together the following to help remind you what you may need to take.  Charter boats may come with more than we are assuming, but in recent years what comes on/with your charter boat seems to be reducing so we have erred on the cautious side.  Let's start with the obvious and then move bow to stern over all the smaller bits that you may forget to pack, and finish up with a few spares that you should consider.
Meet our Sponsored Sailors
World Class Rigging and more - Developed by Southeast Sailboats, tested by our sponsored sailors, used by club sailors to Olympic medalists.
Used new outhaul & Cunningham this afternoon for first time - both were perfect - thanks. The 'double-puller' outhaul is by far the best yet. 
Rhys Griffiths
Felinheli, N Wales  
Quite simply the most innovative and high quality Laser control lines I've ever seen. Great advice and service too from Max.
Gary H
Laser sailor, UK
Very good products for the laser, and a lot of nice control line solutions with good splicing.
Hermann Tomasgaard
Sailor, Norway

I love all your products. You guys are the best
Scott Williamson
Laser Fleet 10 Annapolis, MD USA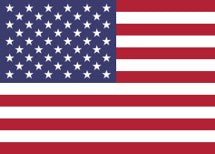 Once Max started building his kits, I stopped giving advice on rigging. Thanks to Max, there's now a standard for how Lasers should be rigged to optimize performance. Keep it up!
Vaughn Harrison
Olympic Laser Coach - Canada
Great service by south east sailboats. I made a mistake with my shipping address and Max helped me to fix it. Super thankful for the effort he put in!
Paul Hameeteman
Laser sailor, The Netherlands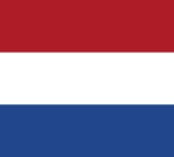 Bought a new adjustable toestrap system a couple of months ago and have been amazed by how easy it was to install due to the provided instructions and also the high quality splicing will be buying from again
Lawrie Mather
England
A great service every time, the 8 to 1 downhaul looks amazing and was a great price much cheaper than anywhere else. Thanks alot Max
B Knott
Laser sailor, Sheffield
quick response and concern in clarifying the products ordered Cvvc clube vela viana do castelo
Sandra Vicente
Viana do Castelo Portugal
I like the focus of the website with many interesting ideas. The service was excellent! Many thanks. 
Chris Dando
RVYC Commodore, Thailand
Would not hesitate to recommend Max and Southeast Sailboats for the quality of products, speedy dispatch and great communication. Will definitely be back to buy again.
Rich A
Laser - Northeast UK
Great website full of the right information and fabulous service and customer interaction.
Gareth Greenfield
Standard, Master, Oxford, UK
Great, efficient and friendly service. The "go-to" Laser place.
Robo
Great Grand Master, South Fremantle, Western Australia
Hello Max..... Awesome service! I submitted this order on Monday, you shipped on Tuesday and I received today, Thursday. A welcomed surprise with racing on Saturday. Not to mention that the systems are superb.....the workmanship flawless. Makes me feel like an elite sailor with all Southeast systems rigging in the parking lot which has translated to a more competitive mindset, smoother transitions and thus better finishes on the race course. Much thanks for upping US Laser sailors game!
David C
Masters Sailor, Boston, MA USA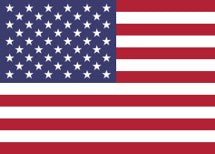 This isn't just a click and buy warehouse, they contacted me to explain the options available as I'd mistakenly ordered control lines all the same colour.
Jonny Mutch
UK
The Laser products are outstanding. Every detail has been thought through. You just know whatever you buy will work flawlessly.
Sean Svendsen
Parent of youth sailor. San Francisco, USA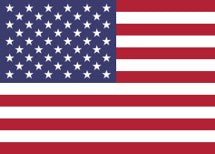 I ordered a downhaul system in 2018, and was so pleased with its elegance and ease of use that I soon ordered an upgrade for my outhaul. As it was a custom order to replace part of the system, Max gave me excellent advice on what the options were. Now that the older parts of the outhaul are wearing out, I have ordered a complete new quick release system. It is a joy to be able to rig the Laser so quickly and reliably, and I have received many compliments on these systems from other sailors far more experienced than I am.
Barbara C.
Eilat, Israel
I am using Max' vang and Cunningham system and love it. It is very easy to rig and well thought through. The materials (like ropes) Max is using are under constant review and one can be sure to get the best quality for the price. There are always new little things being invented that make our life easier. Keep the good work up.
Alexandra Behrens
Masters sailor, Hamburg, Germany
Max is so easy to work with and his products are great! He is very responsive in answering questions.
Michael Colbert
Masters sailor, Vienna, Va.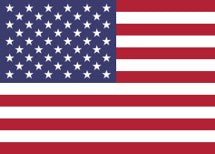 Always use Southeast Sailboats for ropes on my dinghies, won't think of going anywhere else, right kit for the right job on the boat, customer service is superb.
Rob Cage
Laser Master, UK
Max's controls have made sailing the Laser easier, I've been using his systems for 3 years and no matter what, I'm happy to accept any innovation of his and trust him fully. His outhaul system is the only system that I know works and consistently works. Max's support has been key to me getting to where I am currently, his support and controls have allowed me to be consistent with my settings no matter where I am in the world.
Will Symonds
Radial youth sailor, Truro, Cornwall/ Hong Kong
Apart from making great controls (kickers, outhauls etc) especially for the Laser, Southeast Sailboats also give great advice. And as Max Hunt attends and competes in many Laser events, if you live in the UK, you might be able to arrange to meet Max at an event, and get further rigging tips. Great kit and great service!
Max Steele
New Laser 4.7 sailor with multiple RS Tera titles and world champion medalist, United Kingdom
Max is a perfectionist - and it shows. His Laser kit is clever, efficient and clearly researched and tested to the nth degree. Even if it's just the cunningham and outhaul from his big, growing range, the investment will be well worthwhile. The overall service is great too.
Sean Craig
Radial Masters sailor, Dublin, Ireland
What a great little company that provides beautiful, (yes beautiful), products especiall the rope kits. Personal service and great comm's. Really easy to use web site. Specialists in what they do and you can tell!
Pete Hallitt
Yorkshire, United Kingdom
Good quality, quick delivery, reliable in use, different options giving possible to make own choice
Dejan Suboticki
Laser master sailor, Norway

I have only quite recently found Southeast Sailboats and the things that stand out for me are the attention to detail in the products and how they are described, and the communications. Max is very quick to respond to queries about products or orders. Great company. Would definitely order again. Thanks.
Aaron
Laser / ILCA, London UK
Great service from Max every time. The most important thing is that systems work, are very neat, and each small change and new idea so far was an improvement. Good website as well, easy to use, with useful advice from the people at the very top of our game.
Joza Cic
Master sailor, United Kingdom
Really pleased with the outhaul, downhaul and kicker systems they have speeded up rigging and ease of adjusting sail trim. The quality and speed of the service is excellent.
Matt
Standard, Holmfirth West Yorkshire
Specific (and clever) solutions for the laser, and customizable to the taste of any laser sailor. - very good advice on ropes. - reduced selection of really good products, so I don't waste time comparing with bad products on the same site. - economic shipment options. - fast and friendly response from Max when I have any doubt.
Manuel
Canary Islands, Spain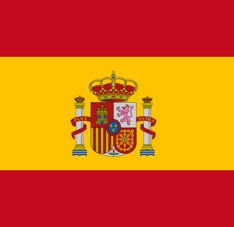 Fantastic kit (8:1 downhaul, Outhaul and double puller and kicker) that allows accurate sail shape control with ease.Its so good you forget about it until you sail another boat and then the workload goes up, the control goes down and you start losing ground.I also thought that I can splice, but these systems are a work of art.Save up and buy the best.
James - Std rig - England
UK
Love the rigging and the great customer service.
Joe Seiffert
Youth sailor full rig, United States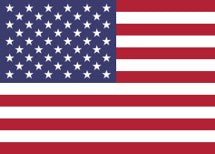 Great Systems, my new 8:1 system runs amazingly and is a great help with the mk2 sail
EPB
Youth - Standard, Birmingham, UK
Southeast Sailboats offers perfect equipment for the Laser, very good and reliable customer service!!
U.N.
Masters sailor, Germany
If you want your Laser rig to "just work at its best" then I cannot recommend Southeast Sailboats and their equipment enough. The service is excellent plus you get all the help and advice you need from Max. I made my last order late on Sunday evening and it was delivered on Tuesday morning. Could not ask for more.
Barrie Holden
Laser Radial and Standard Sailor, United Kingdom
Totally satisfying experience start to finish. I ordered two sets of custom control lines. All was delivered perfectly as ordered. Sailing with this set-up is absolutely fantastic. Easy to rig, smooth running, low profile, clean. We couldn't be more satisfied. Max is a consummate pro.
Keith Cruickshank
Master Sailor, San Diego, CA USA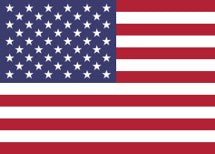 I was very pleased with the line and blocks i received from SE. Fast, efficient and helpful service i ordered from Canada and had no delivery problems. A great resource
DE
213877 - a legendy, Calgary, Canada
I ordered several outhauls, downhauls and kickers for our club. I received several mails from Max containing detailed lists of options, making sure, that we received exactly what we required. The next day he built all our systems and the day after they arrived in Munich. This service is really awesome! And I also like the solutions. Especially the outhaul systems are the best I have seen so far. The only thing I am missing in the shop is a quick pin for the kicker.
Tobias
Munich, Germany
customerlink.com
It's a total pleasure rooming the Southeast Sailboats website and check out the super innovative control systems. Max seems to have a leg up on everyone else when it comes to offering the most recent and performant components. Just take the new Allen HL block that Southeast Sailboats was able to get specifically made for Lasers. What a huge difference from the stock solution!
Niclas
Master sailor, Portland, USA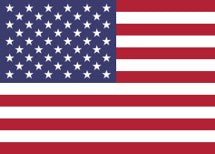 Max has looked into all the little details that make a Laser easier to rig and handle and faster to sail. Southeast Sailboats offers great service and products with an unprecedented love for clever and thoughtful details.
Lutz Hirsch
Masters sailor, Germany
This is an easy click and pay way to get the very best lines and components for your Laser controls. The splicing is perfect, and the lines supplied are the best of the best. I have the full kit from Southeast Sailboats. It's clean and efficient. Full vang set-up results in noticeably less friction. Shipping is easy, even if you are not in the UK, like me in Florida. Takes about a week to get your order.
Dave Hillmyer
Masters Laser Sailor, Full Rig, Sarasota, FL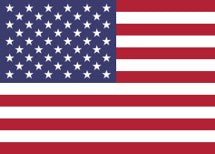 PLEASE NOTE
Southeast Sailboats is at the Portugal Grand Prix in Vilamoura. Some simple off the shelf parts will be shipped out during the closure period – we will contact you to advise when your order will be shipped. Orders placed for spliced items/ custom rigging will be built up when I return on the 18th but may not be shipped before the postal systems shut down over the Christmas period..